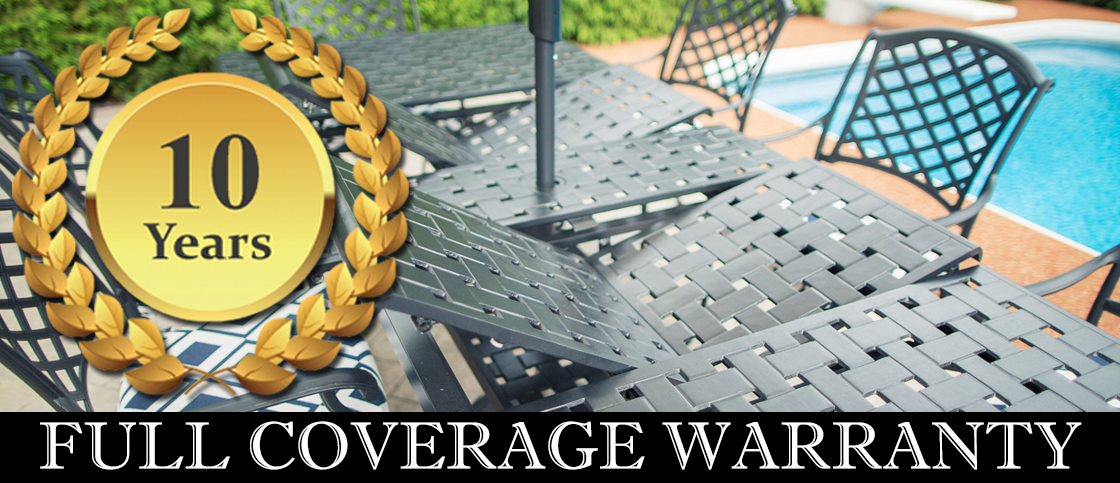 Jordan Cast and Wicker is the leader in upscale outdoor furniture. Our quality derives from trend-setting designs, durable materials, state-of-the-art manufacturing processes, and excellent customer service.

We are committed to designing and producing the world's finest quality outdoor furniture. With our commitment to excellence and the valuable partnerships we have developed with our esteemed dealers, we deliver unparalleled levels of reliability and integrity.

At Jordan Cast & Wicker, we have created innovative trends in the casual furniture industry worldwide. No longer must elegance and style remain within the four walls of a home. We can transform your patio, porch, deck or gazebo into a graceful, stylish, and adventurous setting.

Jordan Cast & Wicker offers the most comprehensive warranty in the industry, a 10 YEAR "Full Coverage" WARRANTY. Unlike our competitors, there are no hidden stipulations such as "exposure to the elements" or "covering for the winter is required". Due to our superior craftsmanship, our products can withstand any conditions in every season without being covered. Each of our products are designed to be easy and low maintenance, giving you more time to do the things you enjoy.

We look forward to earning your business!


---
Affiliated Companies

Hickory Dickory Decks
Hickory Dickory Decks is a leader in low maintenance decking products that began using composite materials over 20 years ago. With over 50 locations, Hickory Dickory Decks is the second largest deck company in the world.

Jacqeline Glass and Associates
A full-service, residential design company. Jacqueline Glass and Associates' services include design and space planning, furniture layout and design, window treatments, colour consultations and final placement and styling of product.

Canyon Stone
Canyon Stone Canada is the first and only Canadian stone veneer distribution centre specializing in all types of lightweight manufactured faux stone sidings and thin cut natural stone veneer panels designed specifically for interior and exterior wall applications.

RRG Landscaping
Offers both property maintenance and landscaping construction. In our Oakville showroom, two pergolas, a deck and a fireplace are displayed that they built for display.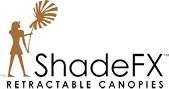 ShadeFX
ShadeFX is a single track canopy system company, having the only design in the world that solves retractible canopy problems that are common to pergolas and outdoor structures.

Stucco Systems Inc.
With over 20 years of experience, Stucco Systems build energy efficient wall systems using textured protective acrylic coatings such as DuROCK.

Turtle Bay Pools & Leisure
A full service provider for designing pools, carpentry and leisure.